Winter Blog: Second round of snow in Greensboro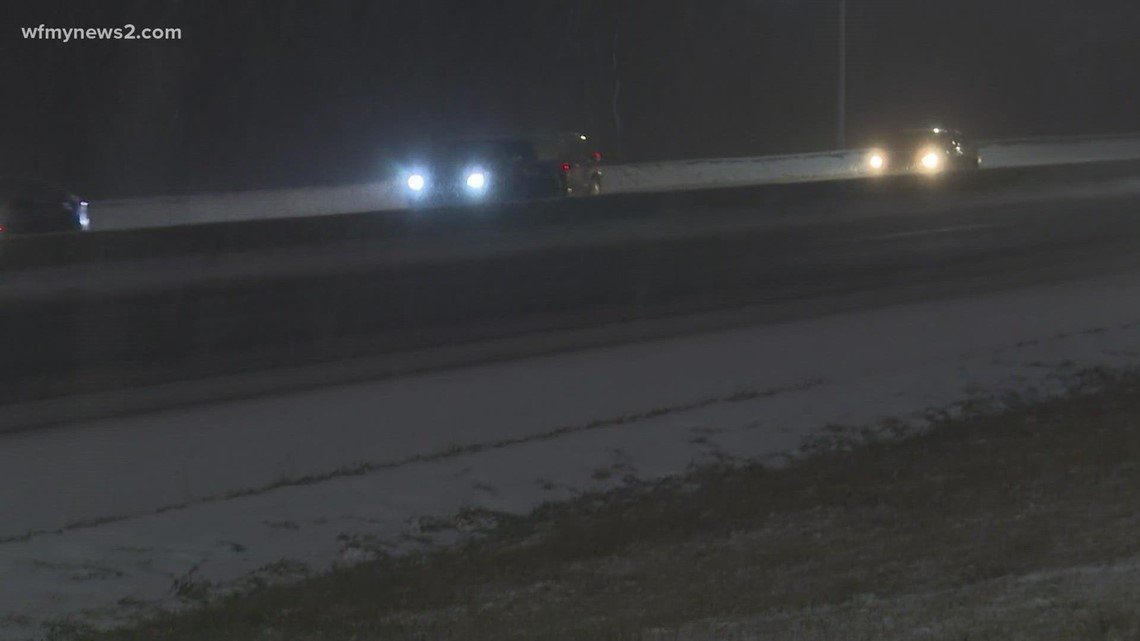 An ice warning is in effect. If you must travel, leave early and drive slowly!
GREENSBORO, NC – Stay up to date with the latest weather and road conditions as our weather forecaster works around the clock to monitor the aftermath.
To share your weather photos and videos by texting them to 336-379-5775 and be sure to include your name and location.
SATURDAY 22 JANUARY 2021
07h00– Watch this surveillance video showing someone stealing a church bell in Greensboro.
6:25 a.m.– If you have air travel planned this weekend, PTI Airport asks you to call your airline before leaving home. Airport officials said it was important to check in in case there were any cancellations.
5:30 a.m.– The roads are covered and the sun is setting to help us later in the day.
5:25 a.m. — Saturday morning blizzard in the Triad!
Do you have weather photos and videos to share? Text them to us at 336-379-5775
You can also share directly from your phone via the WFMY News 2 app. Just tap the weather at the bottom of the screen and scroll down to "What's outside your window".
Stay informed. Sign up for the WFMY 'Let's Get 2 It' Newsletter
You can track the winter storm and keep up to date with the latest weather conditions on our website.
Download the WFMY News 2 app: If your power or cable is cut, you will still be able to go online.
►Text the word APP to 336-379-5775
►For the latest weather conditions, text the word WEATHER to 336-379-5775
►For traffic alerts, text the word TRAFFIC to 336-379-5775