What's included in the Carnival cruise fare?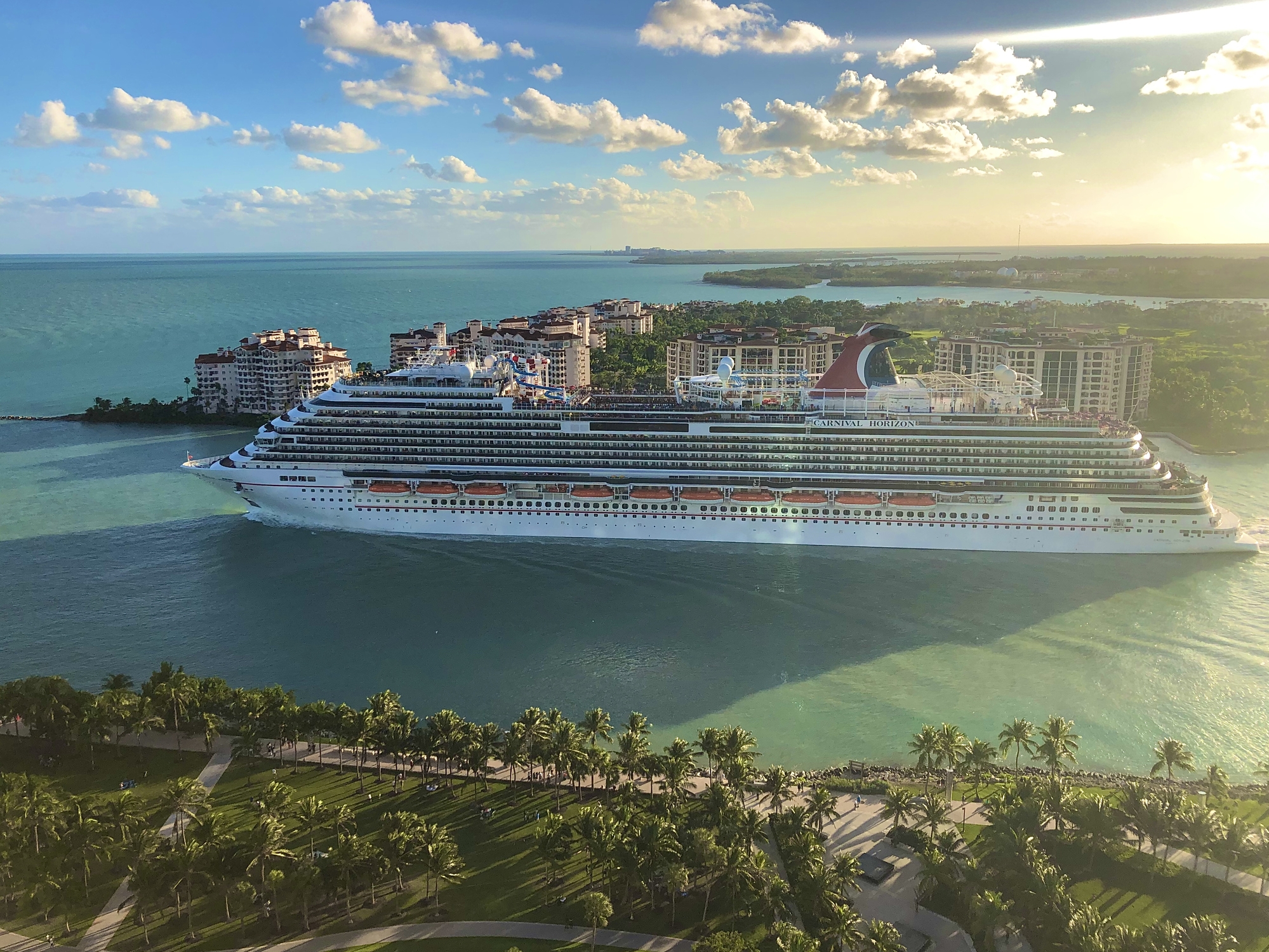 Cruises have become less of an all-inclusive vacation over the years, with cruise lines selling many add-ons to increase onboard spending. However, cruise passengers will enjoy many additional benefits.
What's included in the base Carnival cruise fare? For the most part it is similar to other cruise lines. A cabin, food, entertainment, activities and sports are some of the main inclusions.
Carnival's large fleet of ships offers a lot for cruise passengers who don't want to spend a lot of money on extras but still have a great vacation.
Here's what you need to know about what's included with the Carnival cruise and what's not.
Food and drinks
The Lido Marketplace offers the standard cruise buffet with a large selection of foods such as barbecues, deli sandwiches, salad bar, Asian station, pasta bar and daily specials.
The Main Dining Room offers the ultimate cruise experience with three-course meals.
Carnival offers several other free dining options:
Shaquille O'Neal's Big Chicken serves up crispy chicken with potato salad and jalapeno salad, or chicken crackers to start the day off right
Celebrity Chef Guy Fieri offers a classic smokehouse meal with Guy's Pig & Anchor Bar-B-Que. Savor tender meats with savory sides like macaroni and cheese and collard greens
Guy's Burger Joint grills burgers with hand-cut fries, a crowd pleaser
Blue Iguana Cantina offers freshly made tacos and burritos, among many Mexican classics
Street Eats celebrates the best street food from around the world with everything from pot stickers to kebabs
Lucky Bowl offers healthy Asian noodle and rice bowls
A Mongolian wok sizzles with a custom stir-fry bar
Seaday Brunch features classics like huevos rancheros, French toast, and loaded mac and cheese
Cool off at Swirls with frozen yogurt and soft serve ice cream
Pizzeria Del Capitano for pizzas 24 hours a day
The Carnival Deli for that perfect pastrami over rye and other favorites
Guests can enjoy the following free drinks:
Tea and coffee
Iced tea
Milk
Juice (breakfast only)
Water
Activities and Entertainment
After guests are done with their meals, there are plenty of amenities and activities to keep them busy.
Entertainment
Family Feud Live based on the iconic game show
Live entertainment
Musical productions
comedy club
Karaoke
Lip Sync Battle
Movies
Evenings on deck
Mixologists competition
Nightclubs
Amenities/Activities
Swimming pools and whirlpools
Water park with slides
Sports field for basketball and football
Fitness center
SkyFitness gym atop the ship
Mini golf
Jogging track
Games
Library
Serenity – Adults Only Retreat
Children's programs
Kids' clubs are great fun for all ages, and Carnival has plenty of free options:
Camp Ocean – Penguins from 2 to 5 years old
Carnival's youngest campers will have all kinds of adventures as they explore fun everyday activities like arts and crafts, singing and dancing.
Camp Ocean – Rays 6-8 years old
Activities include everything from science experiments, video games, movies and more.
Camp Ocean – Sharks 9-11 years old
This group is geared towards fun and exciting age-related activities such as dancing, sports, games, scavenger hunts and more.
CIRCLE "C" – Young adolescents aged 12 to 14
A great place to meet new friends, play sports, play video games, watch movies and more. Teens also have access to the exclusive Circle "C" Lounge.
CLUB O2 for teenagers aged 15 to 17
Relax at Club O2, watch movies, listen to music, dance, go out to karaoke and enjoy the Carnival version of the ball.
Seuss at Sea – Carnival cruise ships offer a variety of activities and programs based on the whimsical world of Dr. Seuss, such as character parades, an interactive story hour, arts and crafts, and other activites.
Cabins
While there are many different declaration categories, all guests will receive:
Dedicated room steward
Soft and cozy linens at the Carnival Comfort Bed
Evening turn down service
Television,
safe in the cabin
Full bathroom
Individual air conditioning
Bathrobes on request
Private islands
Although most excursions are extra, Carnival offers guests stopovers at their private islands in the Bahamas.
Half Moon Cay
Half Moon Cay is a largely undeveloped island located in the eastern Bahamas. It offers guests a gorgeous crescent-shaped beach for swimming and relaxing, as well as a variety of activities to fill the day. There are free chairs and loungers on the beach for guests to enjoy.
Included activities at Half Moon Cay include swimming and snorkeling as well as basketball, volleyball, shuffleboard, children's playground, and water park.
Most food is free on the island, including a buffet lunch served between 11:30 a.m. and 1:30 p.m., serving typical barbecue dishes with a few extra Caribbean touches.
Princess Cayes
Princess Cays is Carnival's other Bahamian paradise (which is shared with Princess Cruises). The 40-acre retreat is located in the southern part of Eleuthera, a 100-mile long island east of the capital Nassau.
Activities on Princess Cays focus on the natural riches of the island such as its beaches, coral reefs and calm waters. You can relax on Norther Beach or South Beach and swim in the water. There is also a children's playground, volleyball and basketball.
Carnival passengers enjoy a complimentary buffet at two different locations, which offer a range of barbecue favorites as well as side dishes and desserts.
What's not included with my Carnival cruise?
As with most cruise lines, there are a number of additional packages and activities that can be purchased. Cruise passengers will pay extra for:
Tips and gratuities
Port excursions (excluding private islands)
Specialty restaurants
Beverage packages
Soda, bottled water
Specialty coffees and teas
Alcoholic beverages
Room service
Thrill theaters and Imax
archway
trampoline park
BOLT roller coaster
Spa and wellness treatments
Internet/Wifi
Laundry
Select onboard activities
Pictures
Medical services