Reo Hatate echoes Captain Cal's call for future success on his personal blog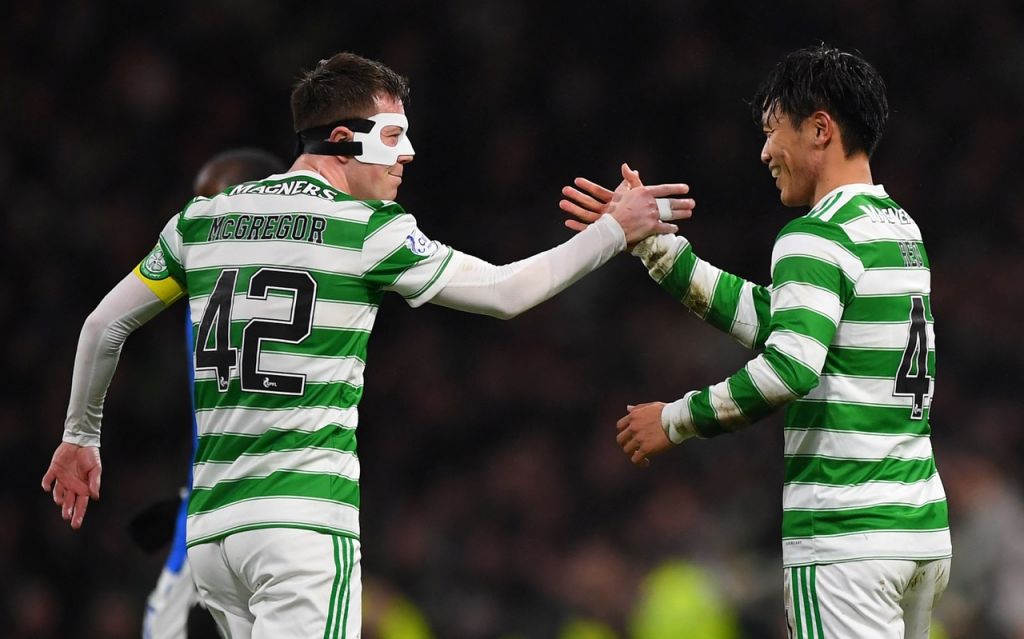 Reo Hatate has had a great start to life in a Celtic jersey since arriving in January from Kawasaki Frontale. The former J-League man arrived and enjoyed a flying start for club Parkhead – scoring a brace on his Glasgow Derby debut in February. It was like a bomb going off on the Celtic scene.
His outstanding displays completed the dynamic new midfielder after Christmas in a line with captain Callum McGregor and new signing Matt O'Riley. Hatate's energy and eye for goal provided a midfielder who needed adrenaline a shot in the arm. Successive injuries to key players had depleted our starting XI and overall squad, before the Asian superstar reached our shores.
Writing now in his personal blog, the Japan international has confirmed there is more to come after his first six months in Glasgow's East End. After helping win the Premiership title in May – to go along with the League Cup his teammates won in December – Reo wants more as we head into a new football calendar and the prestige of the stages of Champions League groups on the horizon.
Writing on his blog, he said: "After my transfer I realized how lucky I was to be able to play on a pitch in front of 60,000 fans. I think athletes can shine because of the energy of the fans. I got goosebumps when I stood on the field at the Celtics stadium for the first time. The overwhelming cheers I heard as I entered the stadium were deeply moving and unforgettable. I also felt a big difference in the football culture.
"When I'm walking down the street, a lot of people are talking to me, saying things like 'picture with me? or "please sign!" You can tell how passionate they are about football. They have both love and tenacity for football and football players. Because I came to Scotland on my own, I have a lot more time to reflect and I have had a number of realizations. I also read books and watch more movies. I feel like spending more time alone has allowed me to grow. As a football player, I came from Japan with a strong determination to succeed in football.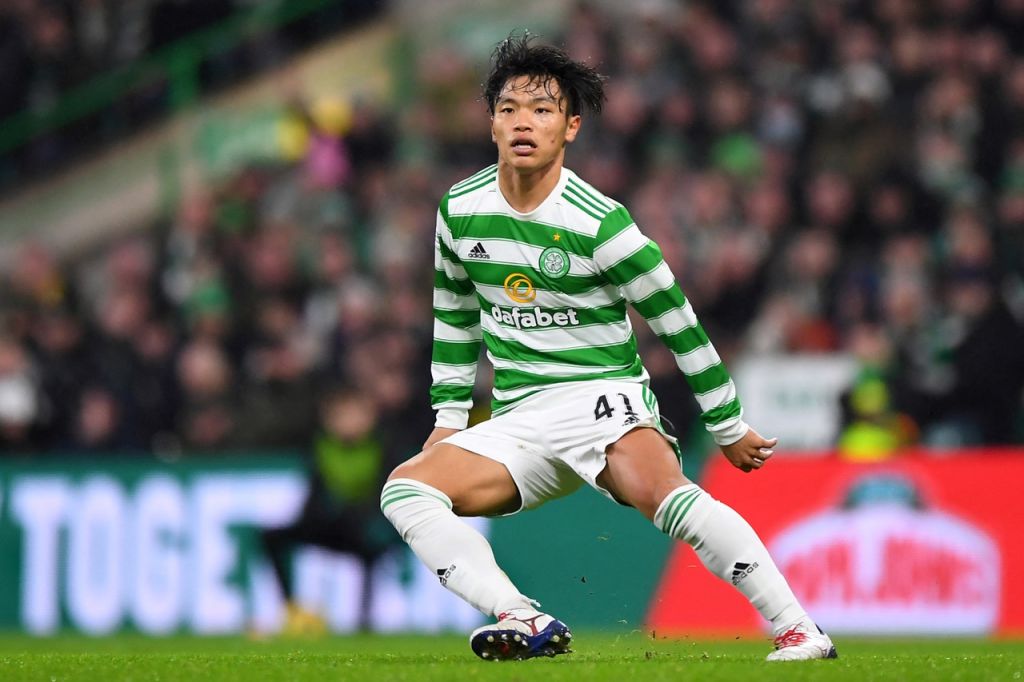 He said: "But at the same time, I also want to grow as a person. I think I was able to gradually mature as an individual, having new experiences, confronting cultural and linguistic barriers and learning to spend time alone. Of course, I feel like I'm growing every day as a footballer too. There are things that worked in Japan that didn't work in Scotland. Which is good meaning in Japan may not be the same here. I need to understand the style of football play here and how it is different from Japan, and then put those learnings into practice. I think I'm growing as I take aware of these differences and that I am learning to adapt to them.
Speaking about his personal goals, the fashion bombshell admitted he suffered from exhaustion issues as the season came to an end last month, but has ambitions to make an impact on the continent as well as nationally. He added: "Looking ahead, now that we have won a place in the Champions League, we need to deliver results. I think my real challenge abroad will start when I return to Scotland this summer. I've only been here six months, so I should be able to feel a sense of accomplishment living and playing abroad at the end of a full year.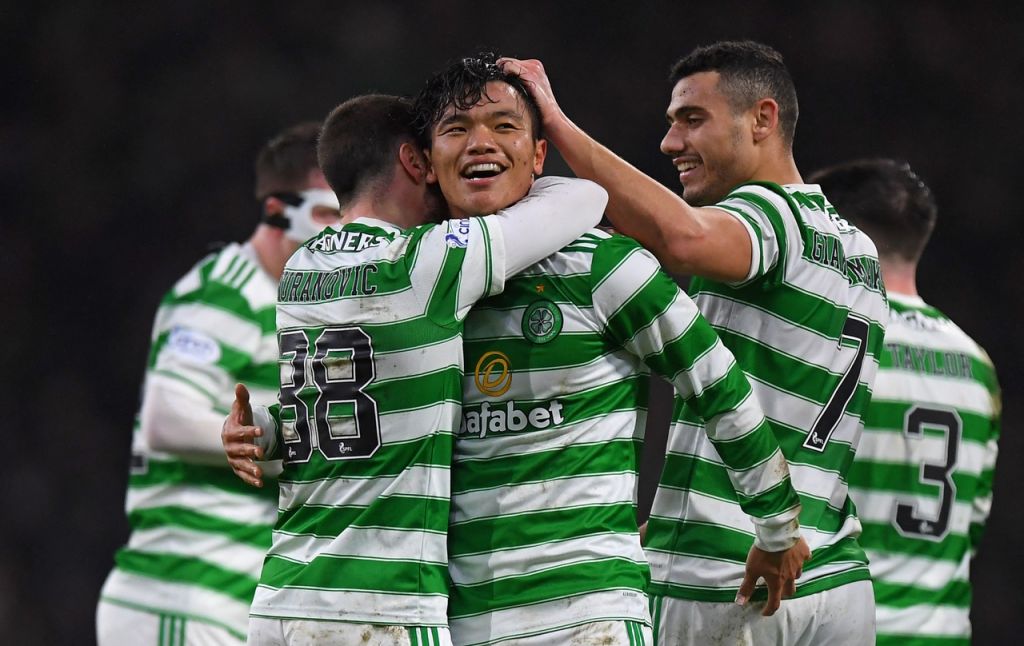 "There are many things I need to do to play throughout the season. I will continue to give my best next season and I would appreciate your passionate support. Even though my physical condition deteriorated at the end of the season, I'm proud to have played the whole season injury-free. And above all, I'm delighted that we won the championship. Everyone is happy – my team-mates, my supporters and everyone involved – and I like to see their enthusiasm, but I was frustrated at the same time, because I know how much better I can play.
He continued: "Personally, I felt I was able to build momentum with two goals and an assist in that game against Rangers. I gained confidence and felt like I could finally help the team win when it really mattered. It's great if my presence in the game contributes to the team, but I feel like I contribute more when I do everything I can, including scoring goals, assisting and running for the team. There's a lot more I can give the team.
Paul Gillespie
SPECIAL OFFER – GET YOUR T-SHIRT TWICE AS GOOD FOR FREE WHEN YOU ORDER HARRY HOOD BIOGRAPHY FROM CELTIC STAR BOOKS…
Please let us know your t-shirt size when ordering from the link below… posted immediately and perfect for your summer vacation!