Microsoft Q2 Earnings Live Blog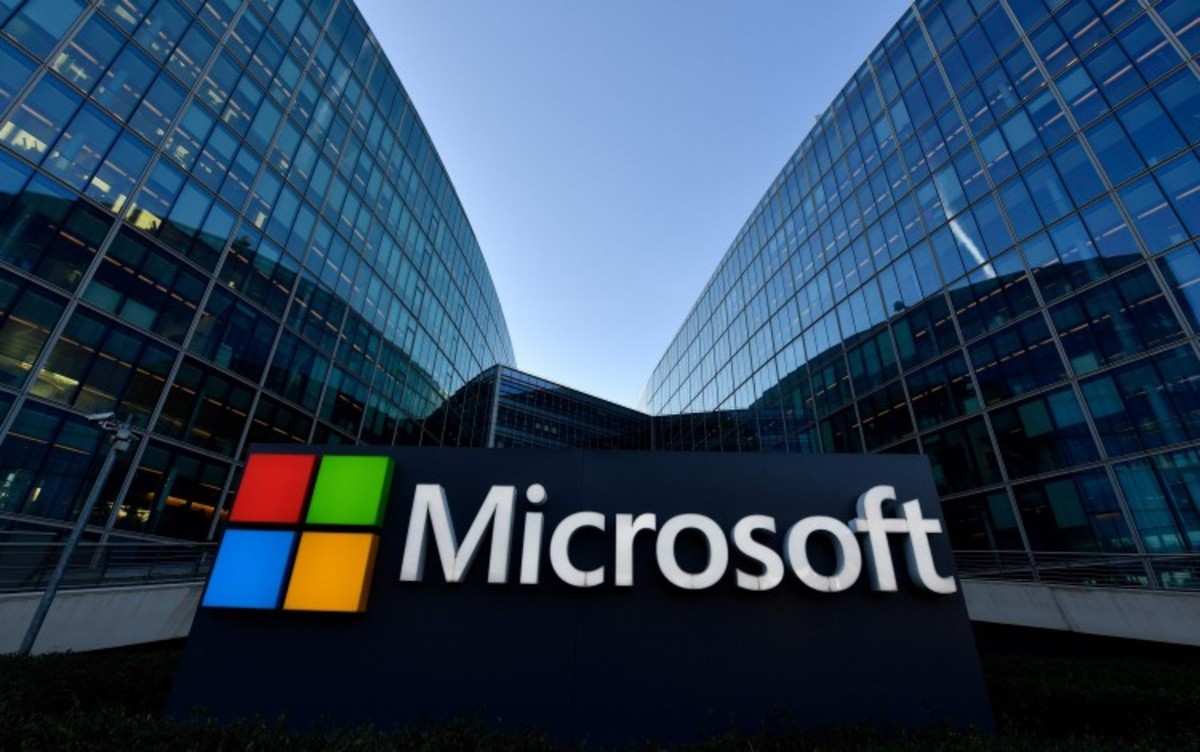 After a rocky start to 2022 for tech stocks, bulls are hoping Microsoft's higher and lower numbers will give the sector a boost.
Currently, the consensus among analysts polled by FactSet is that the software giant is reporting December quarter (fiscal second quarter) revenue of $50.71 billion (up 18% yoy), a GAAP EPS of $2.31 and non-GAAP EPS of $2.32.
Microsoft typically shares its quarterly revenue guidance for its three reporting segments during its earnings call. The company's revenue consensus for the March quarter is $48.11 billion (up 15% year-over-year).
Eric Jhonsa, Real Money's technology columnist, will livestream Microsoft's earnings report, which is due out Tuesday after the bell, along with a call scheduled for 5:30 p.m. ET. Please refresh your browser for updates.
5:01 p.m. ET: I'm taking a short break, but I'll be back to cover Microsoft's call, which starts at 5:30 a.m. ET. Shares are down 4.9% AH at $274.07 after Microsoft beat second-quarter estimates on better-than-expected numbers for its More Personal Computing segment, while reporting sales roughly in line. for its Productivity & Business Processes and Intelligent Cloud segments.
4:59 p.m. ET: Naturally, Microsoft's sales guidance for its 3 reporting segments will get a lot of attention at a time like this. The advice is usually shared on the call by chief financial officer Amy Hood towards the end of her prepared remarks.
4:55 p.m. ET: Microsoft's report has ripple effects in a market that's been in a pretty risk-averse mood lately. Various enterprise software stocks are down (for example, Salesforce is down 2% and Snowflake down 3.7%), and Invesco QQQ Trust is down 1.7%.
4:53 p.m. ET: Microsoft's company-wide gross margin was flat Y/Y at 67%. The GM for "Microsoft Cloud" (it covers Azure, Office 365 Commercial and Dynamics 365, among others) fell 1 point to 70%, while Microsoft would have risen 3 points without an accounting change.
4:49 p.m. ET: Microsoft ended December with $125 billion in cash/short-term investments and $53 billion in debt. Needless to say, the company will have no trouble funding its $68.7 billion cash deal to buy Activision if regulators approve it.
4:45 p.m. ET: Like some other tech giants, Microsoft continues to hire aggressively: Operating expenses rose 14% year-over-year to $12.5 billion, after rising 11% in the first quarter.
On a GAAP basis, R&D expenditures totaled $5.8 billion, sales/marketing expenditures $5.4 billion and G&A expenditures $1.4 billion.
4:42 p.m. ET: Operating cash flow increased 16% year-on-year to $14.5 billion, while free cash flow increased 3% to $8.6 billion.
Microsoft notes that FCF was pressured by capital spending, which grew $1.4 billion/year to $6.8 billion.
4:40 p.m. ET: Prior to the deal with Activision Blizzard, Microsoft remained an active buyer of its own stock: buybacks totaled $6.2 billion in Q2, matching the Q1 figure.
4:38 p.m. ET: Momentum remained strong for LinkedIn and Dynamics business apps, with revenue up 37% and 29% year-on-year, respectively. LinkedIn's growth was slightly higher than expected and Dynamics' growth slightly lower.
4:34 p.m. ET: Microsoft continues to trade lower AH: shares are currently down 4.5%.
4:33 p.m. ET: Xbox content/services revenue grew 10% year-on-year, an improvement from 2% in the first quarter and slightly above guidance. Microsoft notes that it faced tough game compositions, and that the growth of the first-party title and Xbox Game Pass offset the decline in revenue from third-party titles.
Xbox hardware sales, which remain very limited in terms of supply, increased by 4%.
4:30 p.m. ET: Office continues to grow, with Office commercial revenue (the lion's share of Office revenue) up 14% and Office consumer revenue up 15%.
Office 365 commercial seats grew 16% YoY and Microsoft 365 consumer subscribers grew 2.3 MQ/T and 8.9 MY/Y to 56.4 M.
4:27 p.m. ET: Windows OEM strength could have positive reading for other companies with significant PC exposure. Intel reports tomorrow and AMD reports 2/1.
4:23 p.m. ET: Windows OEM revenue (growth accelerated to 25% from 12% in FQ1, beating forecasts for youth to mid-teen growth) is a clear example. Microsoft notes that Windows OEM growth saw (as expected) a 6-point benefit from the Windows 11 revenue carryover, but also says it benefited from strong PC demand, especially in the commercial segment, where his average income/license is higher.
4:07 p.m. ET: Microsoft sales growth in large enterprises. All companies except Surface saw double-digit annual growth.
4:46 p.m. ET: On the bright side, commercial bookings (can fluctuate quarter-to-quarter due to contractual delays) were up 32% year-over-year, after growing 11% in the September quarter. Microsoft attributes this to an increase in long-term Azure contract signings and strong sales execution.
Growth in reservations helped Microsoft's remaining performance obligation (RPO – covers future revenue under contract) to rise 7% Q/Q and 31% Y/Y to $147 billion. Y/Y growth improved from FQ1's 28%.
4:12 p.m. ET: Azure and other cloud services revenue grew 46% year-on-year. This compares to 50% growth in the September quarter.
4:10 p.m. ET: The fact that sales of Microsoft's two most profitable reporting segments were only online might have something to do with the stock's initial AH drop. More Personal Computing, which covers sales of Windows, games, Surface and Bing/ad, generated almost all of the revenue.
4:07 p.m. ET: Turnover by sector of activity:
Productivity and business processes – $15.9 billion (online)
Smart Cloud – $18.3 billion (online)
More personal computing – $17.5 billion (above consensus of $16.6 billion)
4:04 p.m. ET: Shares are down 3.9% after hours at $273.45.
4:03 p.m. ET: The results are out. Revenue of $51.73 billion beats a consensus of $50.71 billion. EPS of $2.48 beats consensus of $2.32.
4:00 p.m. ET: Microsoft closed down 2.7%. The FQ2 report should be out any minute.
3:56 p.m. ET: Microsoft's stock is down 2.6% today ahead of its report, amid a 2.3% drop for the Nasdaq. Stocks are now down 13% on the month, but still up 27% over the past 12 months.
3:54 p.m.: The FactSet consensus is that Microsoft reports FQ2 revenue of $50.71 billion and non-GAAP EPS of $2.32. Quarterly forecasts for revenue and various activities are expected to be shared during the earnings call.
3:51 p.m. ET: Hi, this is Eric Jhonsa. I'll be blogging live on Microsoft's earnings report and calling.