Martin Blog (4/20): Sport has arrived and 53 new top fives on the KMAland track | Sports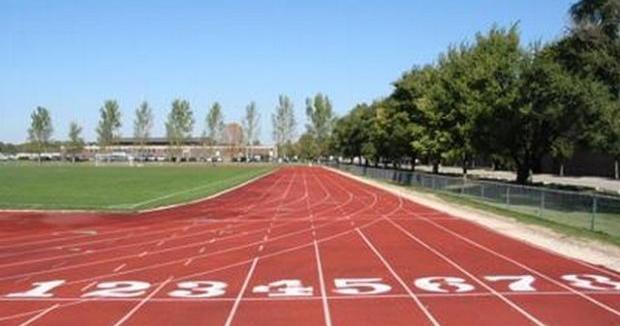 (KMAland) — What a night. The weather was bad, but the Spring Athletes fought back and put on one of our biggest sports nights of the entire season. That includes about a dozen track encounters on each side (plus one from Monday), and with that came 28 top-fives for girls and 25 top-fives for boys.
Here's a look at those new top five, throws or jumps between Monday's and Tuesday's track meets.
GIRLS
100: Cousin Hull Tieler of Underwood is in the top five for the first time this year with a run of 12.88. She is currently No. 5.
200: Mount Ayr Addy Reynolds continues to drop her times, as she had a 26.74 in the 200 to advance to No. 2.
400: Glenwood's Abby Hughes posted a 1:01.76 at Council Bluffs to move to No. 5 on the list.
800: Underwood Aliyah Humphrey clocked his best time of the season in his signature event (and it was possibly his first 800m of the year). She posted a 2:27.41 to rank No. 3 at KMAland.
1600: North Andrew's Jaclyn Riedinger posted a PR season with a 6:03.19 to rank No. 4 at KMAland.
3000: Impressive work from Denison-Schleswig's first year Lola Mendlikwho ran an 11:15.81 to rank No. 3 in the region.
3200: Both Danie Parriott of Conestoga and Ella Simon of Falls City Sacred Heart posted the four fastest times of 12:29.17 and 13:19.64, respectively. Those times rank No. 2 and 4 for the season.
100 Hurdles: Anytime Macy Richardson de Sterling enters the track, there is a chance for a new top five. She ran a 15.84 to place No. 3 in the event this season.
300 hurdles: that of Maryville Ella Schulte (50.23) and East Atchison Elisabeth Schlüter (51.41) have improved their times this season and rank 4th and 5th respectively.
400 hurdles: that of Abraham Lincoln Abby LaSale is still a threat to jump into this event, and she did so last night posting a 1:07.99. It's number 3 in KMAland at the moment.
4×200: almost a complete rewrite. Underwood retains the lead at 1:48.19, but Glenwood (1:49.62), Riverside (1:49.79), Mount Ayr (1:50.30) and Treynor (1:51.18) all have finished with the first five times.
4×400: Wayne is in the top five at No. 4 with their 4:19.56 while Harlan is tied at No. 5 after a 4:19.72.
4×800: Harlan's 10:24.16 last night ranked them #3 at KMAland.
Shuttle hurdle: Underwood improved his time last night, posting a 1:10.54 to rank No. 2 at KMAland.
800 Medley: Mount Ayr clocked another impressive time with a 1:54.46 to finish No. 2 at KMAland.
1600 medley: Atlantic and Glenwood are in the top three here. Atlantic ran a 4:30.29 while Glenwood posted a 4:30.96 to rank No. 2 and 3 respectively.
Discus: Events on the ground have been a bit quiet the past two nights in terms of landing in the top five. However, Lewis Central Elise Thramer was not. His 129-02 is now No. 2 in KMAland.
Shot Put: Bedford Emily Baker just keep going longer and longer in this event. Baker went 41-10.50 to continue her spot at No. 2.
Pole vault: Kennedy Stanley of Syracuse posted a new PR in the pole vault with an 11-00.00. This easily leads to KMAland. Meanwhile, Mound City's Ava Barnes went 8-06.00 for the third time this season. She is tied for fourth.
Javelin Throw: County Worth Ali Brown has a new PR in the javelin throw after passing 107-01.50 yesterday. She is still No. 4 in KMAland.
BOYS
100: In a race, Brendan Monahan from St. Albert and Harlan's Aidan Hall and Will Neuharth ran three of the best four times in the region this year. Monahan posted a 10.91 to move up to No. 1 while Hall had a 10.96 and Neuharth finished with an 11.06 to move up to No. 3 and 4 respectively.
200: Same place, different race and still three of the four best times in the region. Jaxon Schumacher de Treynor ran a 22.96 to move up to No. 2 while Brock Sell of Glenwood is third with a 23.01 and Harlan's Neuharth had a 23.03 in fourth. St. Albert's Monahan won the race, but he posted a best time this year (22.23).
400: Red oak Jack Kling is back in the top five in the quarter mile, finishing last night with a 51.72 to rank No. 5.
1600: Another Red Oak Tiger – Baylor Bergren – had a strong showing in the 1600 with a time of 4:41.41. This is the fourth fastest time in KMAland this year.
3200: St. Albert Colin Lily joined the under-10 crew yesterday. He ranks No. 2 in KMAland with his 9:56.55. Nodaway Valley's Riley Blay continues to lead with a ridiculous 9:21.90.
110 hurdles: The first sub-15 second 110 hurdles came yesterday, and it came from Ashland-Greenwood's Evan Shepardwhich ranks No. 1 with a 14.73. Carter Davis from Underwood also jumped up to No. 2 with a 15.31.
300 hurdles: The two best times in the region were run last night with Maryville's Jesus Flores-Hernandez goes 41.67 and Ashland-Greenwood's Shepard runs 41.79.
400 hurdles: Treynor Todd Pedersen is in the top five – in fact the top 3 – after hitting 56.70 yesterday. CAM jack follman also improved his time with a 57.20 to place just behind Pedersen in fourth place.
4×100: Abraham Lincoln's 4×100 was impressive with a 44.93 last night to move up to No. 5 on the list.
4×400:3:33.65 from Mount Ayr and 3:35.85 from Riverside were both good enough to crack the top three. These are numbers 2 and 3 respectively.
800 medley: Red Oak is always good for a good medley, and they raced well last night clocking 1:38.40 to finish No. 5.
High jump: Flores-Hernandez of Maryville equaled her best high jump of the season, clearing the bar at 6-03.00. It's tied for fifth in the region.
Shot put: The two best shots of the season took place last night at Council Bluffs. Thomas Huneke of Underwood threw 52-11.25 and Deyo Hunter of Lewis Central threw it 52-08.00.
Discus: Three of the top four discus throws have also taken place over the past two nights. Stanberry's austin colvin threw 159-04.25 to move to No. 2 on the list this year. Evan Adams of Kuemper Catholic and Shenandoah Tyler Laughlin went 157-01 and 152-10, respectively, to rank No. 3 and 4.
Javelin Throw: Finally, North Andrew's Jacob Chittum threw his best javelin of the season with a 136-08.00 to rank No. 4 at KMAland.
Reminder: I publish the KMAland girls' and boys' athletics rankings every Monday on my Seven Points blog.
Send your questions, comments and/or concerns to [email protected]