Martin Blog (2/19): A later-than-ever look at the 3A Finals, 4A and 5A Semi-Finals at KMAland | Sports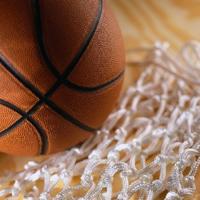 (KMAland) — Better late than never?
I had a bit of fatherly duty this morning and early afternoon, but hope you forgive me with a full preview of tonight's 3A Regional Finals and other relevant matchups for 4A and 5A KMAland . We'll also discuss last night's results after ranking those 13 games.
13. Class 5A Region 1 – Thomas Jefferson (1-20) at Johnston (21-0): This is the first time the two programs have faced off in the Bound era, and it looks like Johnston is pretty good if their 21-0 record is to be believed. Johnston is averaging 32.4 points per game. Curiously, they are not favored to win at this point. Line BCMoore — Johnston before 28.12.
12. Class 3A Region 6 – Ballard (20-3) vs. Eddyville-Blakesburg-Fremont (18-5) at Pleasantville: What better site for this than beautiful Pleasantville, USA? The two will play for a trip to the state tournament, and you might recall Ballard winning the Class 4A state championship last year. The Bombers have appeared in 17 state tournaments while the EBF has not been as a unit. Eddyville went there in 1939 and 1967, however. These two didn't play in the Bound era. Line BCMoore – Ballard by 27.76.
11. Class 3A Region 7 – Des Moines Christian (17-6) vs Sergeant Bluff-Luton (19-4) at Denison: Des Moines Christian was the computer underdog in their regional semifinal with Harlan, but here they are looking for their fifth state tournament since 2014. SBL last went in 2011. two teams did not play in the Bound era. Line BCMoore – Sergeant Bluff-Luton at 22:65.
10. Class 3A Region 1 – Forest City (16-7) vs West Lyon (22-1) at Emmetsburg: Forest City have never played in a state tournament in school history, but West Lyon are looking for their sixth overall and second in a row. And the people of West Lyon are big favorites of the first meeting of the Bound era. Line BCMoore – Lyon West at 8:78 p.m.
9. Class 5A Region 2 — Sioux City West (9-12) to Sioux City East (14-7): Don't let the disc fool you. Sioux City West is for real, and they've won seven straight since a 2-12 start. Honestly, this is one of my favorite stories of the season. East won both games this year, and they were actually the last team to beat West on Jan. 24. The Black Raiders have a 21-16 lead in matchups during the Bound era. BCMoore—Sioux City East line at 8:54 p.m.
8. Class 4A Region 1 – LeMars (10-12) at Bishop Heelan Catholic (19-2): The Missouri River Conference rivals have played 19 times before during the Bound era, and Heelan owned the streak with 17 wins. They also won both January games by 19 apiece. LeMars' last win in the series was on February 18, 2017. They celebrated the fifth anniversary last night. Line BCMoore — Heelan before 20.02.
7. Class 4A Region 8 — Creston (12-9) to Winterset (13-8): It's been a good streak over the years with Creston holding a slight 8-7 advantage during the Bound era. Winterset, however, beat Creston in November 55-39. It ended a seven-game winning streak for the Panthers in the series. BCMoore – Winterset line at 7:59 p.m.
6. Class 4A Region 8 – Lewis Central (12-10) to Glenwood (17-4): On the other side of the region, Glenwood and Lewis Central team up on KMA 960 with a live video stream available on that same website. LC leads the all-time series 24-10, but Glenwood has won eight of the last nine encounters. Of course, the only loss was a postseason game (a state semifinal in 2020). Line BCMoore – Glenwood by 18.78.
5. Class 3A Region 2 – Clear Lake (18-4) vs. Estherville Lincoln Central (22-2) at Algona: Clear Lake is participating in its eighth state tournament, third in a row and seventh since 2014 here. ELC has also been there seven times, including their last trip in 2019. This is the first meeting of the Bound era. BCMoore—Eshterville Lincoln Central line at 5:83 p.m.
4. Class 3A Region 3 – Center Point-Urbana (20-3) vs. Vinton-Shellsburg (15-8) at Xavier:CPU missed the state last year, but they hope to return for the seventh time in the past nine years and the ninth time overall. Vinton-Shellsburg last appeared in Des Moines this time of year in 1999. They will be playing in their fifth appearance at a state tournament. There are all sorts of stories, too, with Center Point-Urbana winning 20 of the last 25 matchups. However, the two have split their two matches this year. BCMoore Line—Center Point-Urbana at 2:24 p.m.
3. Class 3A Region 4 – Davenport Assumption (14-9) vs. Mid-Prairie (15-8) at Iowa City West: Assumption is looking to make a run at their 18th state tournament. It would also be their third in a row, fifth in the last six years and 15th in the last 18 years. Mid-Prairie has appeared in seven state tournaments, but missed the last four. Tonight marks the 14th anniversary of the last time these two met. That night in 2008, Assumption won, 53-26.
2. Class 3A Region 8 – Cherokee (15-8) vs. Unity Christian (22-1) at Sioux City East: The Braves are seeking an eighth state tournament appearance and second in a row while Unity Christian is also seeking a second in a row and ninth in school history. Cherokee and Unity Christian have shared their previous eight matchups, with the Braves winning the last two in December '20 and December '19.
1. Class 3A Region 5 – Roland-Story (18-5) vs. West Marshall (22-2) at Ankeny Centennial: Roland-Story was also in Des Moines last season and will seek its ninth banner as a program. West Marshall has been 10 times, but they haven't been since 2019. Roland-Story won the first five Bound-era clashes between the two, but West Marshall took the last two, and they're all two came this year (43-32 on Feb. 8 and 52-40 on Jan. 7). BCMoore line—Roland-Story 5.47
Here's Friday night's report…
-Newell-Fonda 75 Audubon 39: You know, I think it might be time for the state to issue a class or two promotion for Newell-Fonda. They beat a fantastic Audubon team by 36, although some might note that they didn't cover the 42.54 gap.
-North Mahaska 56 Southeast Warren 34: There was a power outage in North Mahaska and this game only started at 10 bells or something. What a nightmare. The 22-point win did not cover 29.06.
-Underwood 61 IKM-Manning 20: The Eagles were very, very impressive in this one, topping the 29.01 spread for coverage.
-Treynor 45 West Central Valley 34: The Cardinals were favorites at 25.17, and they activated it in the second half for another double-digit win. Not quite a cover.
-Exira/EHK 58 East MIlls 40: Still impressive stuff from the Spartans, but they couldn't reach the 21.00 gap.
-Martensdale-St. Marys 69 Lamoni 49: Continuation of MSTM's impressive performance here. The Blue Devils were just 0.32 away from covering that 20.32 line.
-Panorama 57 Central Decatur 28: The Panthers run things here with a 29-point win over an 18.79 spread.
-Nodaway Valley 67 Earlham 50: BCMoore Computers nearly failed this one too, projecting a 17.21 victory. Since you can't win at 5:21, the next best thing is 17. However, that's no cover.
-Remsen St. Mary's 69 Woodbine 45: RSM ends up grabbing a 16.50 spread cover. Pretty impressive stuff.
-Stanton 56 CAM 47: The 2.76 BCMoore spread played out throughout the night, with the two teams trading big blows. The Viqueens hit a few free throws in the stretch to cover the count.
It's another perfect night for the favorites (10-0), and they had a solid 4-6 ATS mark.
Direct total: 93-11
Total ATS: 38-66
Send your questions, comments and/or concerns to [email protected]