Live Weather Blog Doppler 13 Thursday Morning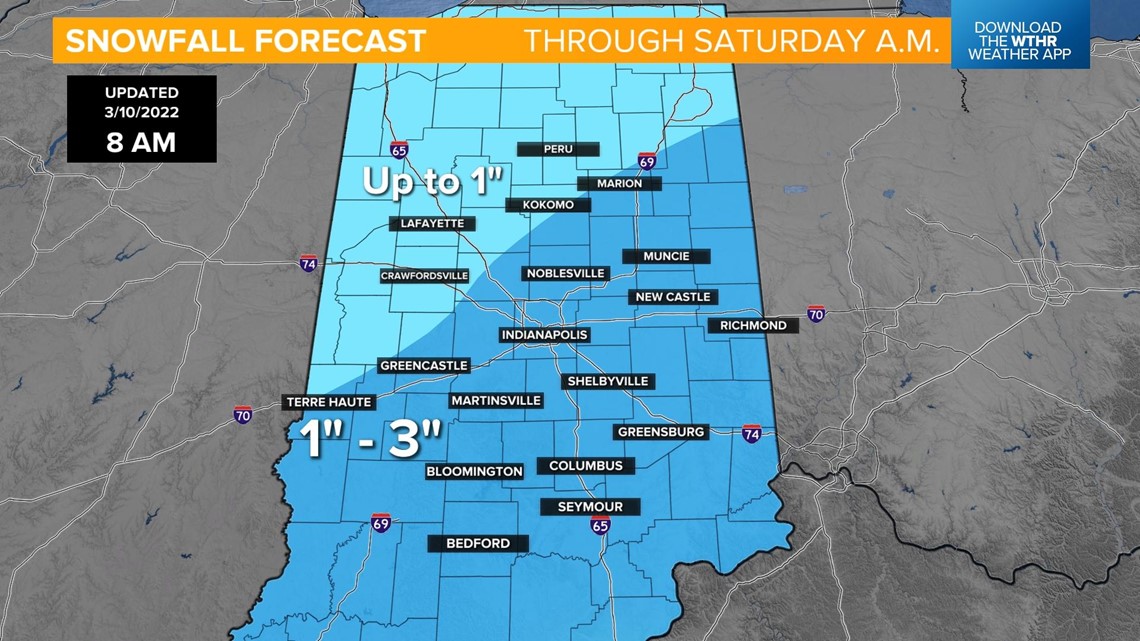 Central Indiana will have a winter blast Friday night through Saturday with snow and sub-freezing temperatures to start the weekend.
INDIANAPOLIS – Sunny, seasonal conditions await Thursday across central Indiana before a developing winter blast Friday and Saturday. Temperatures are rising to the upper 40s this afternoon under a mix of sun and cloud.
The storm system is moving overnight, bringing increasing clouds and a few flurries to northwestern parts of the state. Temperatures remain near freezing.
We will then see a slight warming in the mid-30s as the system enters central Indiana during the morning hours making it a rain-snow combination throughout the afternoon.
Surface temperatures will then drop back down to near freezing, turning this into a full snowfall event by the end of Friday afternoon with scattered snow showers continuing until midday early Saturday.
Expect some wet roads at the start as ground temperatures remain warm compared to the spring weather we've had lately, but slippery conditions will likely be Friday night through Saturday with temperatures dropping. Most of the region can expect 1 to 3 inches of snow.
An arctic blast takes over behind the snow with temperatures dropping into the teens and wind chills as low as -5 on Saturday morning. A few light flurries will be possible early Saturday, mainly towards the north. Skies are clear in the afternoon, but temperatures are still struggling to recover well beyond the mid-20s.
RELATED: Spring Bulb Show Returns to Garfield Park Conservatory