Live Doppler 13 Indiana Weather Blog: Weekend Rainfall Timeline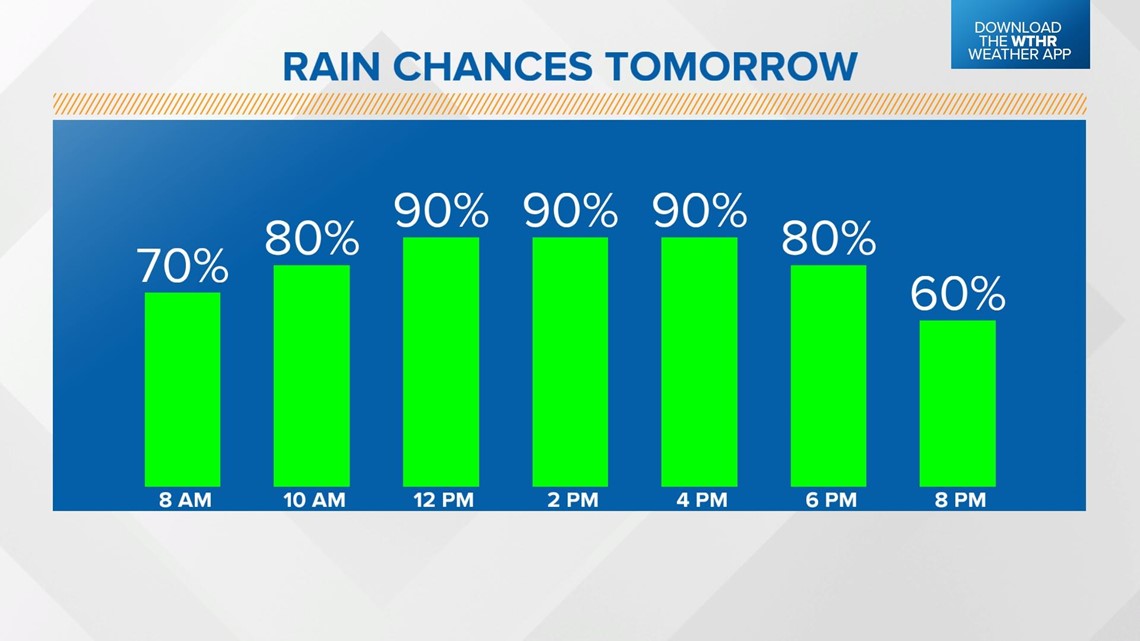 Expect a lull in rain chances Saturday afternoon. Another wave triggers more showers and thunderstorms as the sun sets.
INDIANAPOLIS – Spurious showers and isolated storms will be possible during the first part of Saturday as a weak wave stalls across the state. We will see a lull in the chance of rain in the afternoon with a mix of sun and cloud allowing temperatures to recover to the upper 80s/lower 90s.
Another wave is building up tonight and will serve as the trigger for more showers and storms as the sun sets and will continue through the night.
No severe weather is expected. Temperatures remain steady in the low 70s.
This wave will have a greater impact on the development of the storm throughout the day on Sunday.
Showers and thunderstorms will intensify in the morning with showers and thunderstorms likely continuing into the afternoon. A few stronger storms will be possible, but severe weather is not expected.
Temperatures will remain steady through Sunday afternoon in the mid upper 70s. The rain will taper off between 5 p.m. and sunset, with skies clearing overnight through Monday morning.
Many places could see over an inch of rain with this rain event.
After this weekend chance of rain, another dry pattern appears to be setting in for most of next week. Hot and humid again with highs near 90.