Live Blog: Snow and wintry weather cause problems for Northeast Ohio residents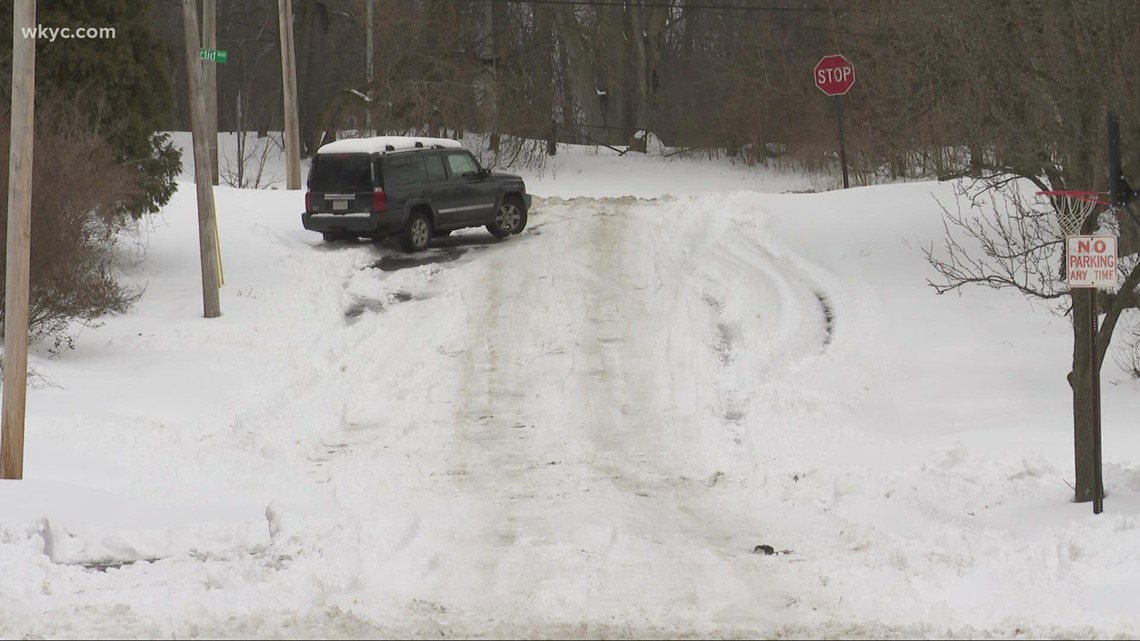 Stick with us as we bring you the latest weather news from northeast Ohio.
CLEVELAND – Once again, northeast Ohio found itself in the midst of snowy weather as viewers across the region woke up Sunday morning to a winter surprise!
Below, you'll find a timeline and highlight of some of the greatest moments of that time.
SUNDAY
00:15 Dominion Energy officials say hundreds of people in downtown Akron are without gas service due to outages and weather conditions have made it increasingly difficult to restore lines to customers.
11:40 a.m. Medina County issues a Level 2 Snow Emergency officials say "Only those who feel it necessary to drive should be on the roads. Contact your employer to see if you need to report for work."
11:15 a.m. Level 1 snow emergency issued in Erie and Summit counties. Drivers are encouraged to take extra precautions when leaving.
11:00 Following Cleveland's lead, cities like Elyria, North Royalton and Wadsworth are sending out parking bans as crews begin clearing snow
10:29 City of Cleveland officials issue parking ban until 10 a.m. Monday
This is a live blog and will be updated as new information becomes available. Stay with 3News and wkyc.com for the latest updates.
Want to be among the first to hear about the most important local and national news? Download the free WKYC app today: android, Apple.
NORTHEAST OHIO WEATHER TITLES: