Intersolar Europe 2022 Live Blog – Day Three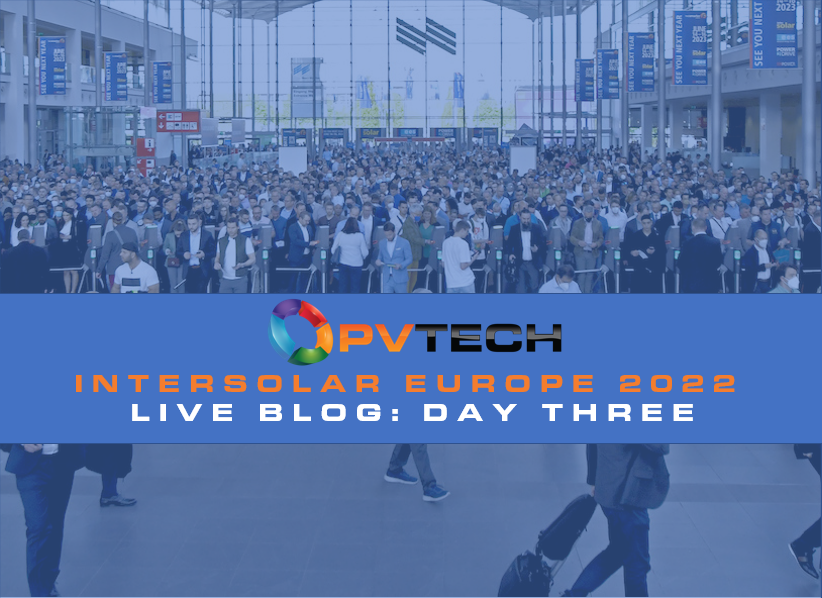 Welcome back to PV Tech's live coverage of the third and final day of Intersolar Europe 2022. This story will be updated throughout the day, so be sure to refresh for the latest news, launches of products and exhibition previews. Our day one coverage can be found here, while the day two live blog is here.
---
10:28 – INSIGHT – Enphase touts sustainability benefits of new European plant
Microinverter supplier Enphase Energy is setting up a new manufacturing base in Romania to reduce shipping distances while being close to its customer base in Europe. The company announced a partnership last month with manufacturer Flex, which will produce IQ8 microinverters from the Romanian factory from the first quarter of next year.
The new factory adds to Enphase's existing production sites in China, India and Mexico, according to Peter Halmans, Enphase's European Marketing Director. "From an environmental point of view, we want to reduce air and sea transfers across the world," he said, adding that the company is targeting growth in Germany's "must-win" market. .
Having entered the electric vehicle (EV) charging sector with the acquired last year from US charging station maker ClipperCreek, Enphase is currently working on bringing an EV charger to Europe next year, Halmans said.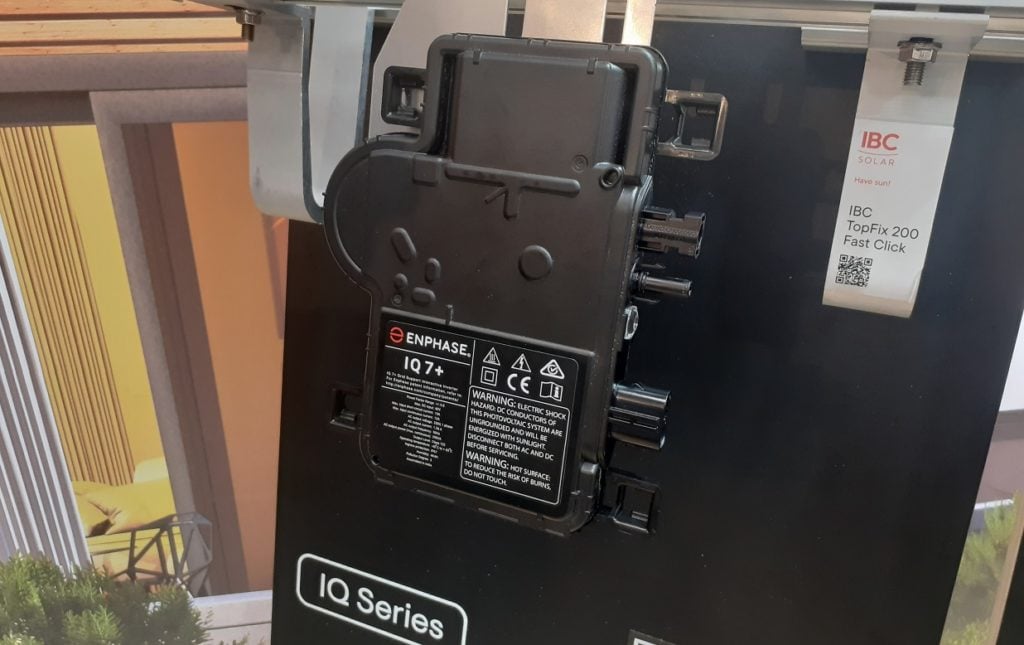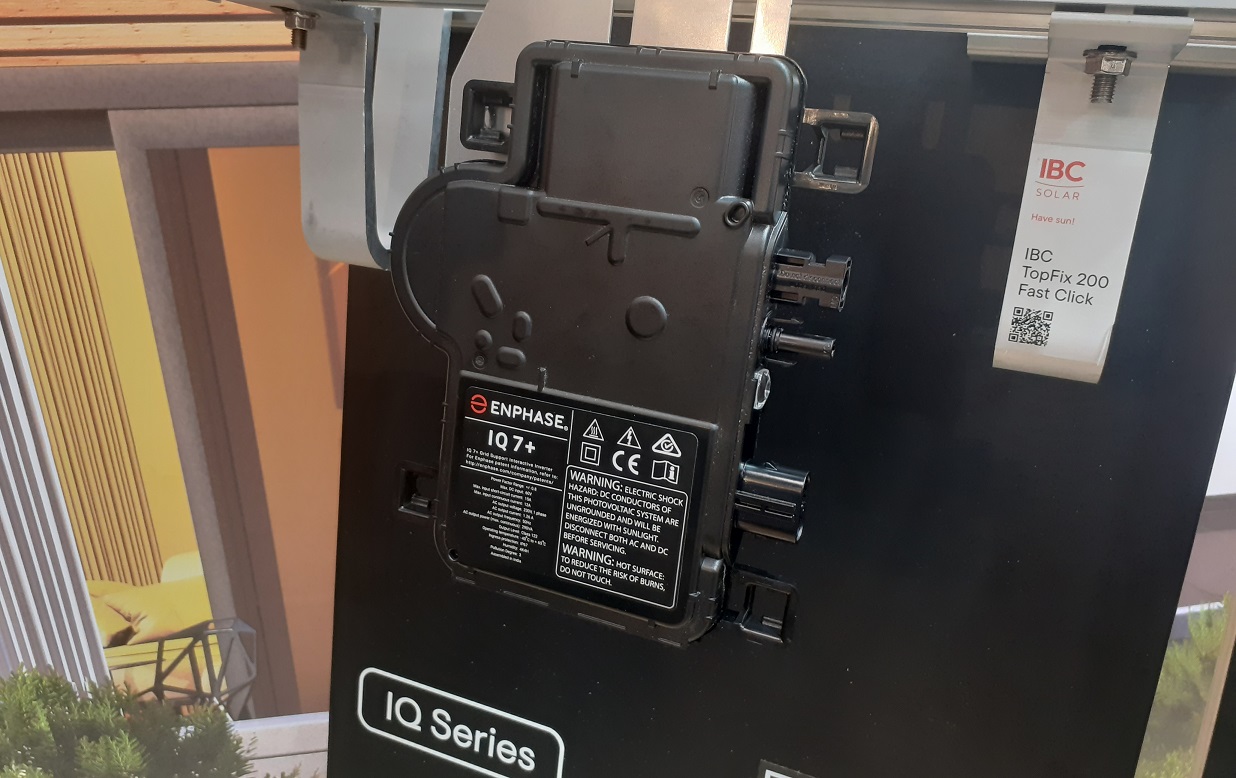 09:46 – PRODUCT NEWS – "Have some sunshine!" says IBC Solar amid new branding and strategy
Solar solutions provider IBC Solar used Intersolar Europe 2022 to unveil its new brand identity, launched to coincide with a new business segment strategy with three main divisions; home, industry and commerce and solar parks. COO Stefan Horstmann said the company's processes have all been streamlined and optimized to help achieve this new strategy. IBC's new motto, "Have Sun!" intends to make the company a "reliable partner for worry-free use of solar energy," he said.
09:24 – ANALYSIS – European module prices will remain high until 2023
Discussions around module pricing have, of course, been almost constant at this year's expo, with developers and EPCs really starting to feel the pinch. Polysilicon prices in China rose further this week to reach an average price of around RMB 255/kg (USD 37.60/kg, including 20% ​​sales tax in China) and the stakeholder consensus to which PV Tech spoke to this week is that any chance of lower module prices this year is quickly evaporating.
Manufacturers undeniably suffer the repercussions of price increases upstream which are passed on to customers. One manufacturer in particular said it had to raise prices just to survive. Prices are now unlikely to fall at all before the first or second quarter of next year, leaving the downstream sector to analyze the figures to see how high wholesale electricity prices on the continent may be. compensate for this increase.
09:00 – Ready for the third day!
Welcome to Messe München for the third and final day of Intersolar Europe 2022! There will be tired legs and tired eyes after two days of exploring the 12 halls of the exhibition, but the PV Tech editorial team remains on hand to keep you updated on how this year's show comes to an end. Our team of journalists are touring the show today, but you can also head to our booth at A4.555 to pick the brains out of the team after what has been a thriving exhibition.