Hot Wednesday, but bitter start to weekend ahead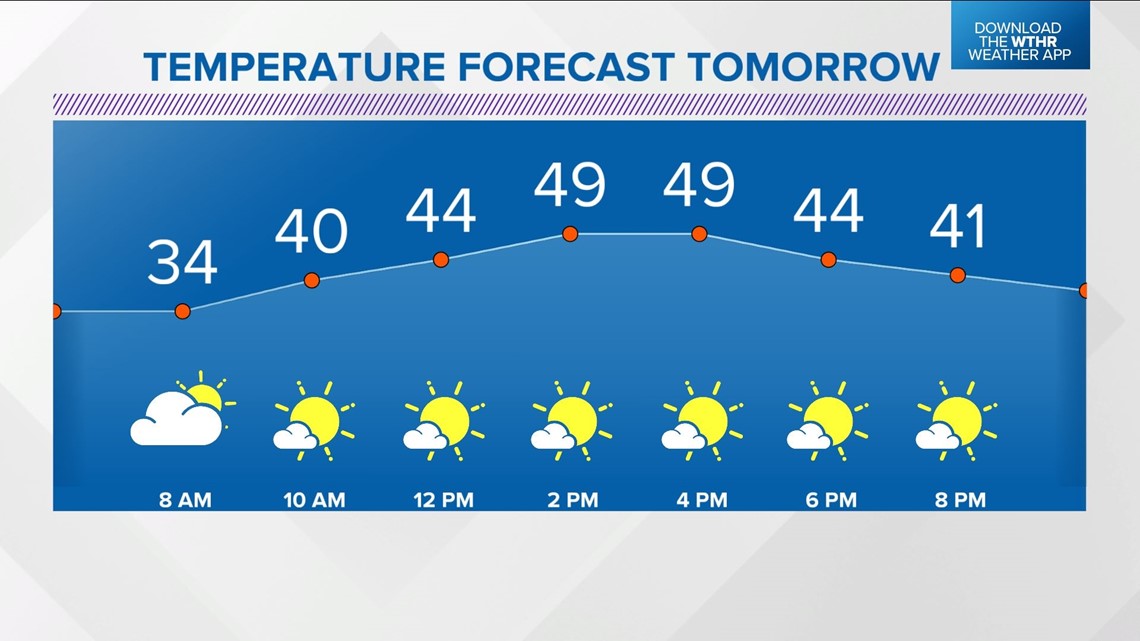 Highs will be near 50° for the next two days, but chances of snow and sub-zero wind chill are ahead.
INDIANAPOLIS – We had some sunburn Tuesday afternoon, but it will be a mostly cloudy night and start Wednesday.
A system approaching from the southwest may have just enough lift/moisture to push out light rain/snow, especially over eastern and southern Indiana. We'll be watching, but right now we're not expecting much rainfall with this feature locally.
Clouds ease Wednesday as the system moves eastward. Expect a mostly sunny and warmer Wednesday afternoon with highs near 50°.
Thursday should be just as bright with highs close to 50° again. We are still watching for potential snow on Friday. At this time it looks like the snow will be light but could be sufficient for some accumulation by Saturday morning. In the next few days we will refine the timing, strength and amounts of snow.
Confidence is much higher on the biting cold to open the weekend ahead with wind chills forecast in the -5° to 5° Saturday morning. A strong north-northwesterly wind is keeping temperatures well below average with "highs" expected only in the mid/upper 20s on Saturday afternoon. Flurries / lake effect flurries remain possible before the clouds subside to end on Saturday.
This cold spell will be brief and we are quickly returning to a bright but still windy Sunday. However, the wind is coming from the southwest to end the weekend and bring the highs up to almost 50°+ on Sunday afternoon.
Milder air on deck for much of next week and long term guidance guidance of 70°+ towards the end of next week.