Desperate for a quarterback – JoeBucsFan.com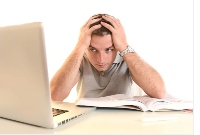 Desperate for a quarterback
February 25, 2022
The recent words of Bucs Super Bowl-winning coach Bucco Bruce Arians supporting the flop of first-round pick Blaine Gabbert, 32, as Tom Brady's successor sent chills to some Bucs fans, if not hives.
Just taken at face value, this Gabbert speech is dripping with desperation. And one man who would agree is CBS' Jason La Canfora. In a recent column, he decided to rank the teams most in search of a quarterback.
La Canfora has the Bucs as the second most desperate team for a flagman.
Life comes to you fast. Going from defending a Lombardi Trophy to saying goodbye to Tom Brady is a lot to swallow. And even with their cap issues and a roster purge, there will still be abundant talent here and the NFC South will be up for grabs. Could they be Wilson's or Rodgers' landing spot? would still have a lot to offer. It obviously worked well for TB12 there!
Joe thinks we can forget drama queen choke artist Aaron Rodgers. Reports say he wants $50 million from the Packers. A year. For Tom Brady, Joe could swallow that. For a guy who regularly gags in the playoffs, has a less than ideal record at hot-weather venues, and hates stadium turf on Dale Mabry Highway, Joe will pass Rodgers and his puking/smashing ways.
Joe is almost about to want to kiss Carson Wentz. And hey, if Arians is such a wizard with quarterbacks, is free agent Mitch Trubisky really worse than Gabbert?