Camp Blog: Work Hard, Stay Positive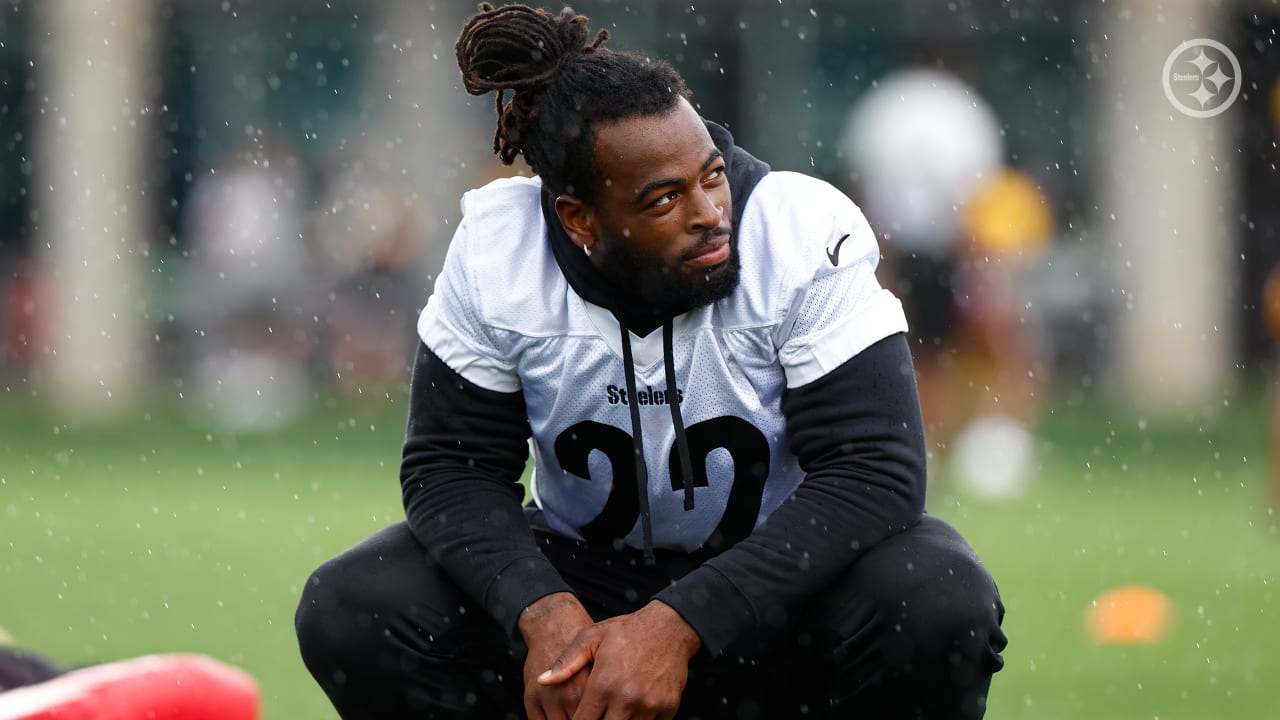 Top tips: Dan Moore Jr. admitted starting as a rookie at left tackle, one of the toughest positions in the NFL, had its ups and downs last season.
"It was extremely difficult," Moore said. "To put it in words, that wouldn't do him enough justice."
But that was a year ago, and Moore has made huge strides, including hosting a solid camp at Saint Vincent College.
"I knew I would take a big leap, based on everyone else doing it," Moore said. "You do something once, obviously the second time you feel a lot better. And if you don't do it, you probably won't be there for a long time. So I just take it, grab it and not let it go this opportunity."
And while doing so, Moore receives advice from those who have been there before. He spoke to former Steelers tackle Ramon Foster and Max Starks, who is in training camp this year as part of the Steelers broadcast team.
"I talk to the great Max a lot and get to know him," Moore said. "He blocked long for Big Ben (Roethlisberger). He definitely helps me for sure.
"Not just Max, but Ramon Foster. They tell me to keep improving, to work on technique, to lead. I'm just doing what I'm doing.
"It means a lot. It means they see something in me. Guys aren't going to waste their time and help someone if they don't see the potential. When you talk about Steelers lore and the things that are passed on. A young man like me, you don't see that in a lot of other organizations."
Starks said the relationship with Moore began to grow last season and continued to grow as he watched the young lineman grow.
"I met Dan last season, as a new sideline reporter, I didn't know what I could or couldn't do," Starks said. "As the season progressed, I introduced myself to him. He asked me if I had any advice for him since I was seeing him live. I gave him some advice. I tried to convey some of my experience. You need to show credibility." We've developed this relationship where I can tell her that you might want to work on this, here's a key for you. You start in one of the toughest positions in all of football having to block the best guy in front of you. He's blocking the Pro Bowlers, the top sack guys, the early rounds, week after week. It can be a feeling of loneliness. As a third-round comrade, I felt something.
"Seeing his growth, his tenacity is great. When you play this position, and so young, every experience is a new experience for you, something to add to your database. I told him not to lose the lesson from all these encounters. You can belittle yourself on a bad play. I told him not to dwell on it but to remember it. When you come back and watch a movie, where were your hands, where were your your feet, what are you doing wrong, what were you thinking. Replay that and take notes. I'm trying not to be a big brother, but this person who sees it from afar and tries to guide."