Argyle in Spain | Day Three Blog | Plymouth Argyle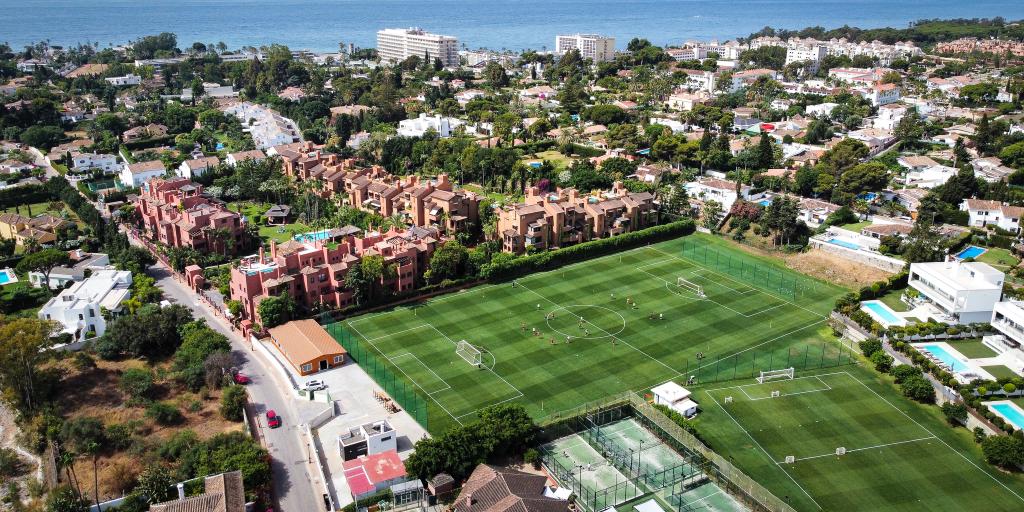 Wednesday. The second day in Marbella and we are now in the heart of the matter.
It was another tough day for the players, who went through one of the toughest drills I have ever seen.
They were split into four teams of four players, two played a short game while the others shuttled. After a minute, they switch and so on. A constant rotation of high-intensity work – it's exhausting just to watch.
It must have triggered something in me because later that day, after my morning work was done, I decided to go for a run – it was not a good idea.
After a very slow 5k, I return to the hotel; hot, bothered and incredibly sweaty. I see Nick Fulton, our head physiotherapist, near the elevator to the rooms – and he clearly realizes my pain.
"What have you done ?" A valid question. "Running at the hottest time of the day my son is not a good choice."
Yes, I should have thought a little better.
After a shower, a cool down and a quick check of my emails, I get ready for the afternoon session.
This one is slightly less intense than the morning one, more focused on form and game patterns.
I see Nick sitting on one of the benches nearby and ask me to join him.
"Did it get cold at all, buddy?" I did not have.
We sat and chatted for a while, about injuries, players, training and so on. It was great. I know Nick, of course, but I had never really spent much time with him because we both live busy work lives.
That's one of the best things about this trip, getting to know people better. Spend quality time with them and find out what motivates them.
The players explained that being away for a while allows them to understand each other better and allows new team members to integrate, but for me it's the same thing.
I'd like to think I have a decent relationship with the gaffer and Neil Dewsnip. Two people from the football staff that I would probably talk to the most.
I spend almost every working hour within two meters of Charlie Rose and talk to him more often than to my partner.
But for some of the others, people like Ellen Shine [Player Liaison Officer and Assistant Club Secretary]Sam Morcom [Performance Analyst] and Abner Bruzzichessi [Sport Therapist] this week allowed me to get to know them.
In the evening, after dinner and a meeting hosted by Neil Dewsnip, the staff head to the bar for a quick drink.
I'm sitting next to Sam who, like me, is on his first pre-season tour. Sam has been at the club for three years but is a long time fan.
He was a mascot for a game against Dagenham and Redbridge in 2010. "I think it was a record for the lowest league attendance at Home Park," he said with a smile, "but we won."
We continue to chat, trying to name the players who played in this team and what it was like to hang out with his idols.
"I was also a ball boy for about three years, at Devonport End." Another mic drop statement from Sam.
A great example of what these trips are for. I've known Sam for a year, I worked with him, I sat in the same office, but I didn't know any of this.
The stories of people who work at the club, who love the club and have its best interests at heart, are what make Plymouth Argyle special.
After exchanging stories of games we've watched, outside trips we've been on, we finish our drinks and head to our rooms.
Nick walks up to me, pats me on the shoulder and asks, "Want to go for a morning run?"
I look at him, and with a smile, I politely decline.
Even if it's a little cooler in the morning, there's no way I'll try again.