America's Got Talent 2022 Qualifiers 4 RESULTS Live Blog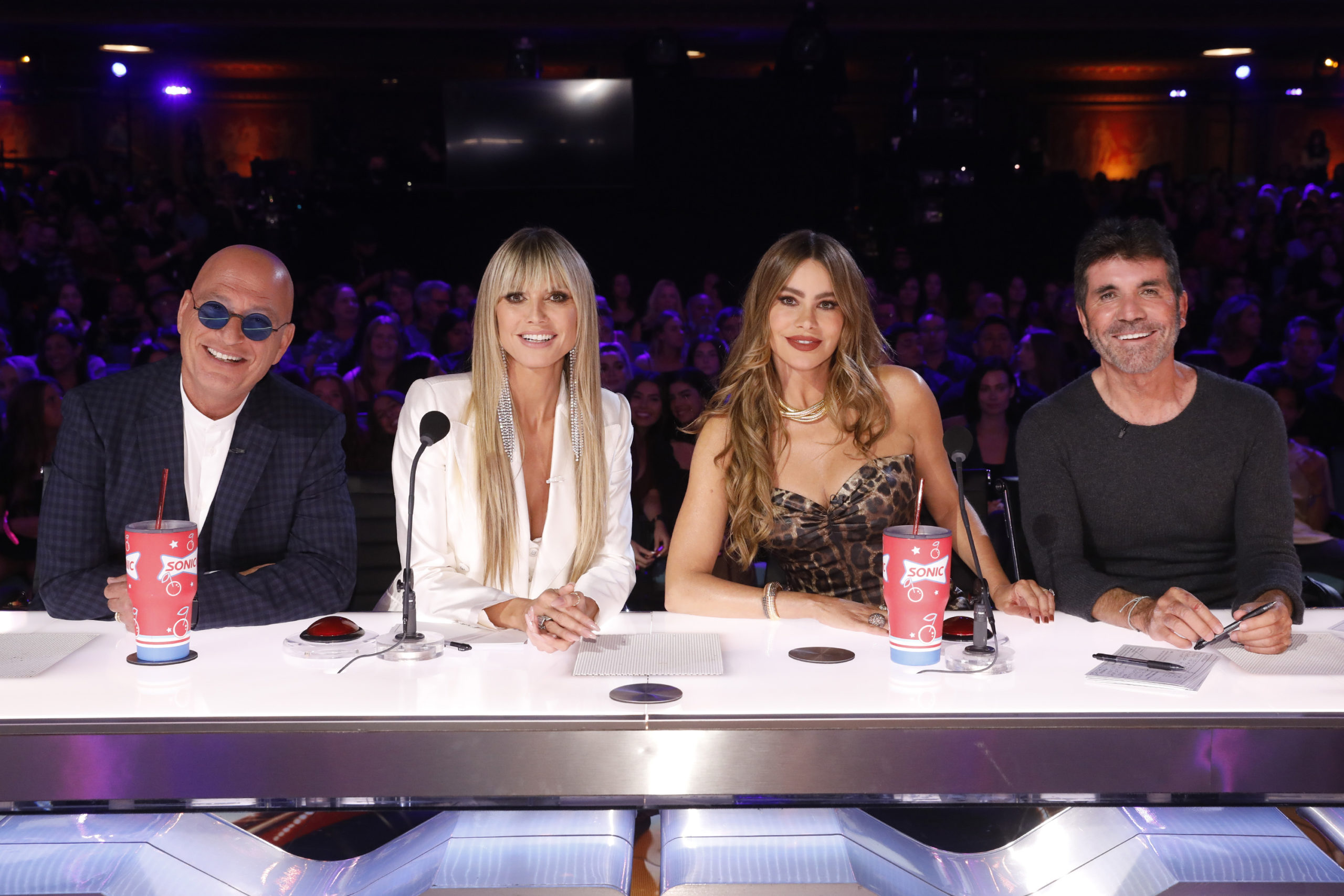 It's the America's Got Talent 2022 Qualifiers 4 livescore. Eleven singers performed on Tuesday night, but only TWO will advance to the final, based solely on U.S. voting. At this stage, the judges Simon Cowell, Howie Mandel, Heidi Klum and Sofia Vergara have no say in the outcome. Terry Crews hosts.
America's Got Talent 2022 Qualifiers 4 Poll Results and Predictions
America's Got Talent 2022 Recap: Qualifiers 4 (Live Blog)
In addition, Piff the Magic Dragon and river dance perform.
Instead of a recap, the show opens with a performance by the Irish dance group, river dance. Are they still a thing? They celebrate their 25th anniversary with a big tour.
NOW, it's time to do a recap. Afterwards, the 11 acts take the stage to learn their fates. Howie thinks he knows which two acts will go. The judges discussed last night's "strange" show. Sofia felt that some of the acts were "off".
Merissa Beddows and Bayley Graham step forward. One is still in competition, the other is going home. The first act still in it is… Merissa Beddows! I had no idea how it would go. Usually that's an easy guess.
Next, Acapop! and Metaphysical step forward. Sure, Metaphysical is safe, and Acapop! is eliminated.
Now, harpist, jack williams and The lazy generation step forward. The next act still in it is…jack williams! Harper and lazy generation are eliminated.
Lily Meola and Jannick Holste step forward. America has voted. The next act still in it is…Lily Meola!
And finally, Lee Collinson and Mike E. Winfield step forward. America voted… and Mike E. Winfield is still in it. Lee Collinson is eliminated.
Simon talked about deciding how to move the Top 2 forward and mentioned that they were considering allowing the judges to do that. In fact, NBC sent out a press release saying the judges would pick one of the top 2. But then… no. Simon thinks he made the right decision by leaving it in America's hands.
Next is a time-wasting clip with fan questions for the judges and Terry. And then AGT fan favorite Piff the Magic Dragon takes the stage! AND MR. PIFFLES I LOVE MR. PIFFLES. Pip is funny! And that track with the dog doing an "Arnold Palmer" for Howie was HILARIOUS.
Now, the Top 5 takes center stage. Terry reveals the Top 3. In no particular order, the first act of the Top 3 is Mike E. Winfield. The next Top 3 act is…Lily Meola. And the third act is…Metaphysical!
Finally, Terry reveals BOTH acts before the finale! America has voted. The first act before the finale is…Metaphysical! Simon is very excited. And the second act before the finale is…Mike E. Winfield! Lily Meola is eliminated. You and I correctly predicted this outcome after a night of poor performance.
Metaphysical and Mike E. Winfield rejoin Avery Dixon (Saxophonist, Terry Buzzer), Hart Chapel (Country Trio, Buzzer Group), Drake Milligan (Country singer-songwriter), Nicolas RIBS (Wizard), Yu Hojin (Magician) and Sarah James (Singer, Simon Buzzer) during the September 13-14 finale. Next week is the last week of qualifying. Two more acts will advance to the final. PLUS, the judges will choose 4 acts for America to vote as the 11th place Wildcard via instant save.
America's Got Talent Top 2 in the Finals
Metaphysical
Mike E. Winfield
Eliminated
Bayley Graham
Acapop!
harpist
The lazy generation
Jannick Holste
Lee Collinson
Merissa Beddows – Top 5
Jack Williams – Top 5
Lily Meola – Top 3